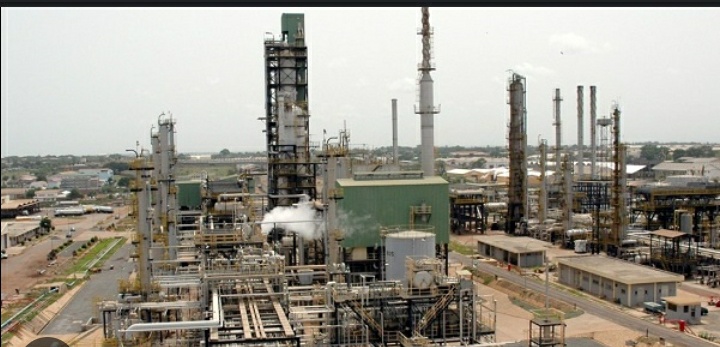 Executive Director of the African Center for Energy Policy (ACEP) Benjamin Boakye has taken a swipe at government for mismanaging the Tema Oil Refinery (TOR).
To him, TOR needs to be divested since it appears government has failed in managing it.
"The fundamental problem of TOR is management," he stressed on Midday Live on TV3 on Thursday, April 20.
"Across the timeline it's been poorly managed by poorly selected political entities who go there to make money for themselves."
This comes after the Minister of Energy, Dr Matthew Opoku Prempeh, indicated that the Refinery cannot continue to benefit from government subvention.He said it will be burdensome on government to continue to invest in TOR.
The Manhyia South Member of Parliament told journalists on Wednesday, April 19 that there is a $500 million debt at TOR."And go and look at how the debt was accumulated. People bring their crude to refine and then, losses.He said even an opportunity he gave the Refinery to control premix fuel delivery from Ghana National Gas Company (GNGS) was missed by TOR.
But Mr Boakye said the problem at TOR has to do with the appointments to the leadership positions at the facility."They go there, do what they can do for themselves and the state will cover up," he said about managers appointed to TOR, making a case for distinguished workers who are among the over 800 workers at the facility.
He said those workers can manage he facility well if a serious person leads them."If we don't want TOR to function as a commercial enterprise to benefit the people, then we let it go"For him, he said the private sector must be brought in "so that there can be a proper commercial enterprise that generate revenue and not debt".
Other than that, he pointed out, Ghanaians will continue to pay the TOR Recovery Levy, which has been in place for more than 15 years now.
SOURCE: 3NEWS.COM