Dr. Mensa Otabil, the General Overseer of the International Central Gospel Church, is the latest to comment on the state of the National Theatre.
In his address during the Experience Conference 2023 at the Maker's House Chapel on October 1, 2023, he described the facility as being "under severe malnourishment".
Otabil made the comment while complimenting Dr. Michael Boadi Nyamekye, the Founder of Maker's House Chapel, for putting up state-of-the-art auditoriums.
"Many times, when we see God use a person like Dr. Boadi Nyamekye here, and you see him and see the amazing work that God has done with him," he said.
"In this church on this campus, you have one of the most beautiful church campuses anywhere this is, this is a high-class place," he added.
Making reference to the National Theatre, he mentioned how difficult it would be for the government to put up a structure the Maker's House Chapel's.
"This is how even government of Ghana will struggle to build this and I am not in any way insulting the Government of Ghana. I'm just speaking like Jesus Christ… Let the facts be the facts. Because you know, our National Theatre which is under severe malnourishment was built by the Chinese and dashed to us," he said.
He also cited the Accra International Conference Centre as another event venue that was gifted to the government of Ghana.
The management of the National Theatre has been under flak over what has been described as unfavourable conditions at the facility.
Some have complained the air-conditioning system at the theatre does not function to the optimum capacity. Others have cited unavailability of a stand-by generator, among others as issues that need critical attention.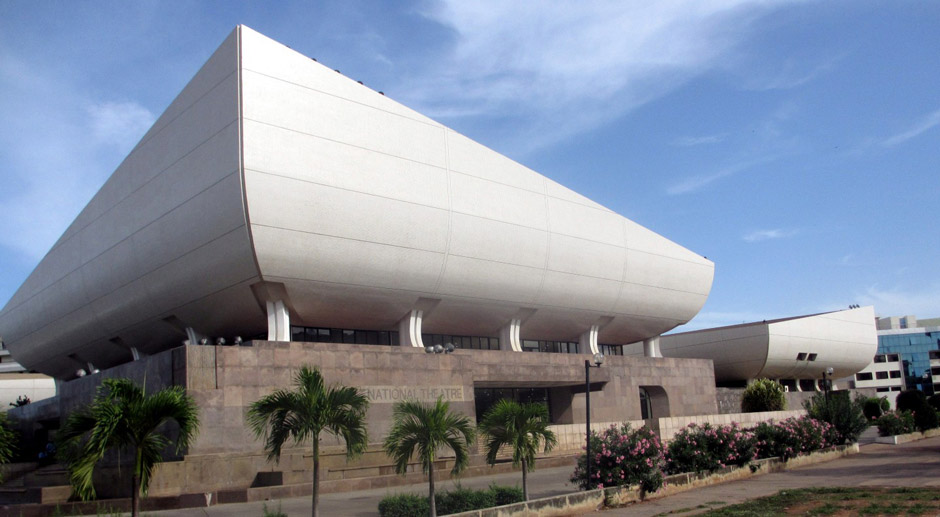 The National Theatre, opened in 1992, was built by the Chinese and offered as a gift to Ghana. The theatre is governed by the National Theatre Law 1991, PNDC Law 259.
It provides a multi-functional venue for concerts, dance, drama and musical performances, screenplays, exhibitions and special events.
The theatre has a building area of 11,896 square metres (128,050 square feet) and is sited near the junction of Independence Avenue and Liberia Road. The building has complicated construction moulding and novel exterior features.
It houses the three resident companies of the National Dance Company, the National Symphony Orchestra, and the National Theatre Players.