The number of women in Science, Technology, Engineering and Mathematics (STEM) is growing, yet, men continue to outnumber them, especially at the upper levels of these professions. Over the years, the society continues to associate STEM fields with the male child and, Humanities or Arts fields with the female. These negative stereotypes do not only tend to measurably lower girls performance and interests in Science and Mathematics at the basic school levels, but, they also lower their aspirations for careers in STEM over time.
The recent years have, however, seen efforts from governments, organisations and individuals to increase the girl child participation in STEM. As part of efforts to complement the collective successes achieved so far, a Tutor of St. Catherine Senior High School in Agbakorpe is championing an exchange programme between her students and other students in the United States of America.
Speaking on Faafa 100.3fm in the Volta Region, Leticia Emefa Akabutoo bemoaned how most girls shy away from careers in STEM resulting in men's dominance in the field. She was however confident the initiative will encourage her students to develop an obsessive love for the subject and lure majority of them to take on careers in various STEM fields.
The STEM Exchange Programme which will be virtual, will connect selected students from the all-girls' school in Agbakorpe with others from the U.S to form binational teams. It is designed to expose the selected Ghanaian students to the boundless possibilities and opportunities STEM has to offer. The initiative will also enable these students to exchange ideas with their American counterparts. This, according to the ardent Girl Child Education advocate, will increase the problem solving and the critical thinking skills of the students as well as arouse their appetite in these subject areas.
As a way of comprehensively exposing her students to foreign styles of teaching, she revealed on the show that she engages professors from America and United Kingdom to teach her students virtually.
As a Fulbright TEA Fellow and an ambassador for the US government, Madam Leticia, has been empowered to champion education, especially Girl Child Education, at the local, national and international levels.
Ever since her return from the U.S as a Fulbright TEA Fellow, she has championed several initiatives in her school including the Leadership and Literacy Programme as well facilitated several donations to the school. Beyond her school, she is actively involved in several skill training programmes for the less privileged.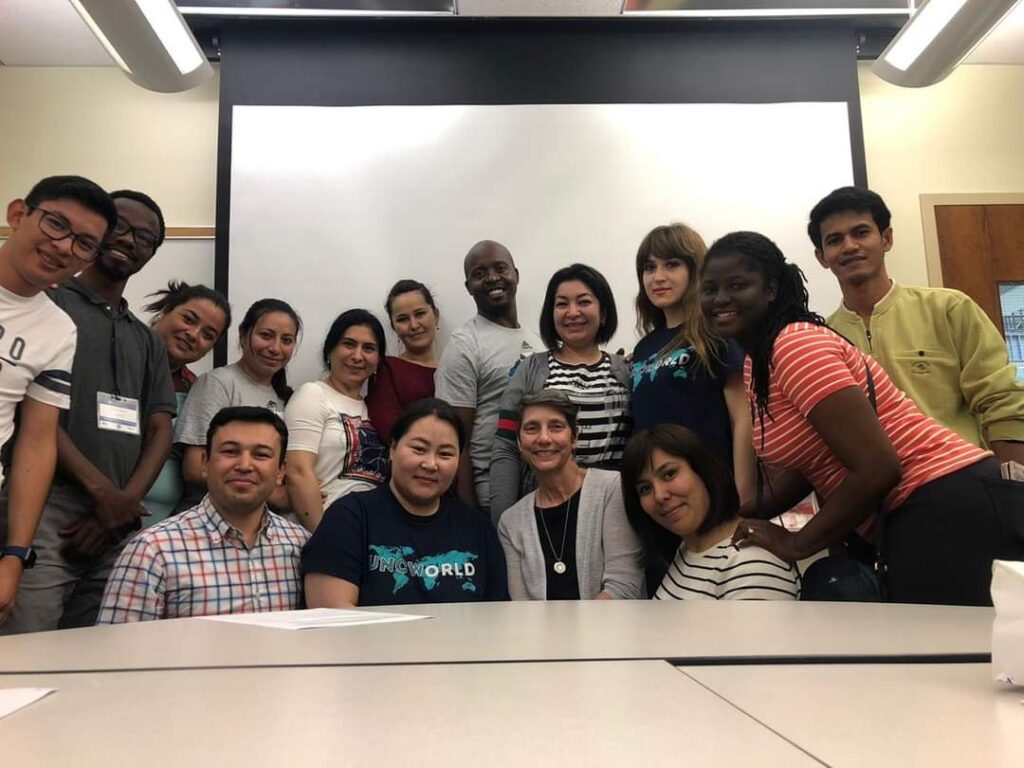 The Fulbright Teaching Excellence and Achievement Program (Fulbright TEA) is a U.S Department of State sponsored initiative that brings together international secondary-level teachers to the United States for a six-week program. They take academic seminars for professional development at a host university.