Ghana has been classified as moderately proficient, ranking 4th among African countries in the English language as revealed by a recent proficiency index report.
In the just released 2022 English Proficiency Index, the country has been ranked 41st globally among 111 countries with a score of 529, falling below the levels of Russia, France, Cuba and Spain.
In Africa, South Africa placed first with Kenya and Nigeria assuming second and third positions respectively.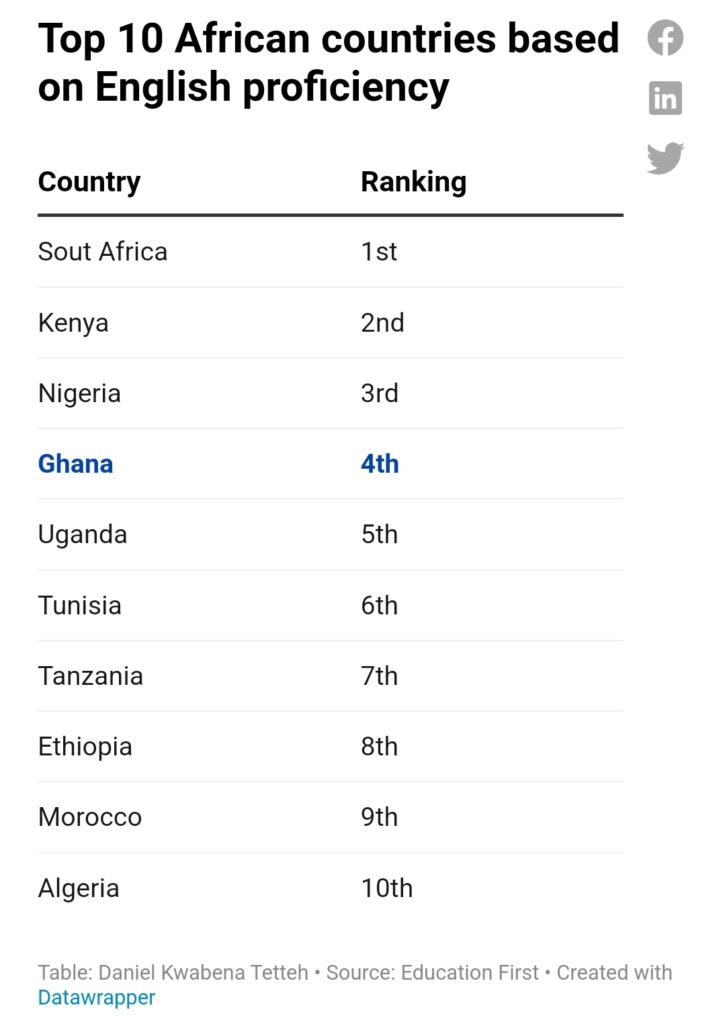 In context, South Africans were considered highly proficient in the English language, Kenya and Nigeria were highly proficient while Ghana was considered moderately proficient.
The Democratic Republic of Congo was the least proficient of the 20 countries represented in Africa.
To create the 2022 edition of the EF English Proficiency Index, Education First analyzed the results of 2.1 million adults from 111 countries who took the EF SET English tests in 2021.
About 1.4 billion people speak the English language across the globe. With English being the most popular language in the world, having an edge over the language opens one up to a range of relationships and opportunities.
The importance of proficiency in any language cannot be overemphasized.
The report showed a positive relationship between English proficiency and productivity, talent competitiveness, human capital and global innovation
Since independence, English has been the official language for the Republic of Ghana.